Liberty Bags

Pigment Dyed Canvas Tote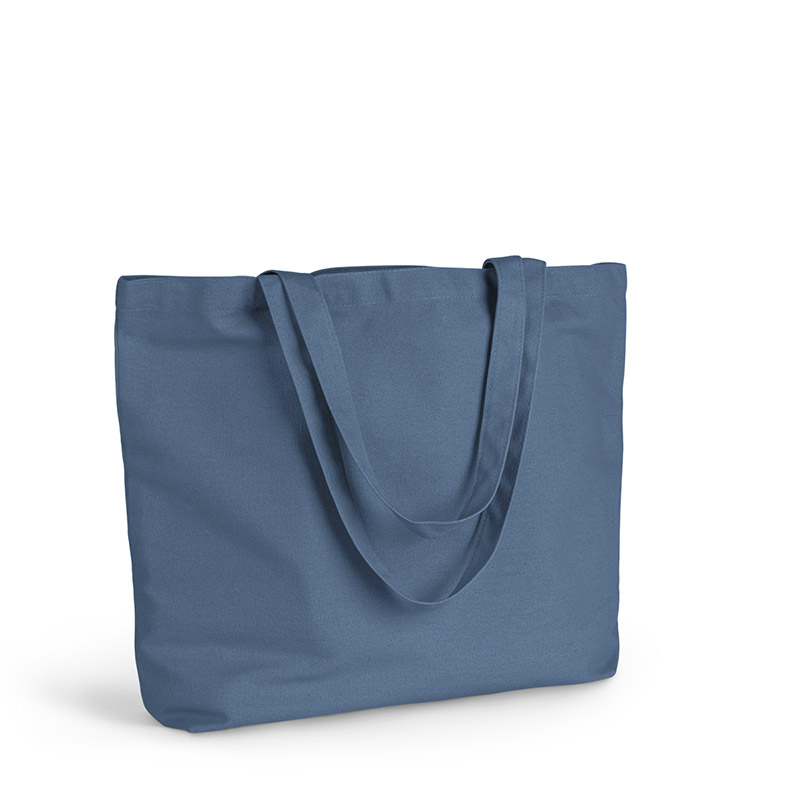 A cotton canvas tote bag made with unique pastel colors and durable material.
* Price based on the following parameters:
Color: Blue Jean
Print Method: Embroidery
Start Your Design
Product Description
The Pigment Dyed Canvas Tote by Liberty Bags is a standard cotton tote bag that features unique pastel colors. The pigment dyed process creates a look with softer, pastel shades of colors with a bit of a worn-in look. The fabric is made of a hefty 100% cotton canvas for durability with 26" handles made from the same fabric. This tote is perfect if you're looking to make promotional bags with one-of-a-kind colors.
Features
12 oz. 100% cotton canvas
26" cotton handles
19 1/2" W x 14 3/4" H x 5" D
Fabric
100% cotton canvas