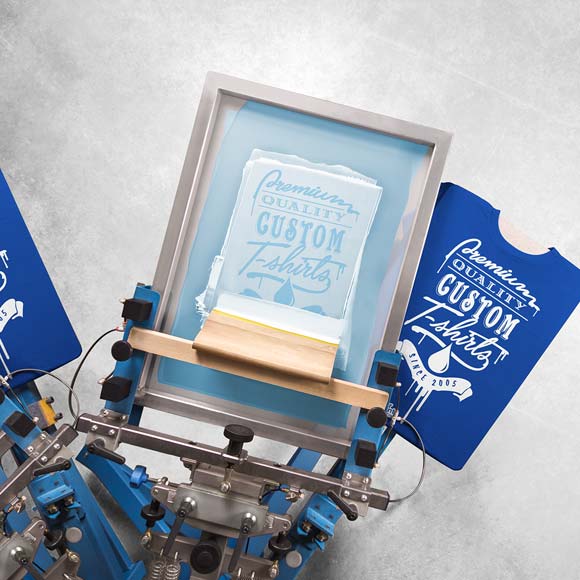 About Screen Printing

Looking to print shirts for a group? Screen printing is the most economical way to order custom printed t-shirts in bulk.

Screen printing is the more well-known and common method of custom t-shirt printing. This age-old process involves separating out each color in a design and then burning them to individual fine-mesh screens. Ink is then pushed through those screens with a squeegee down onto the shirt. This more lengthy process is the reason for our 12-piece minimum on screen printed orders. However, huge discounts at higher quantities makes this the perfect option for businesses, teams, and organizations looking for the best cost savings on large custom apparel orders.
Learn More About Screen Printing