Decoration Methods
Screen Printing
Bulk/Group Orders, Specific Color Matching, Larger Variety of Products
Screen printing is probably what you think of when you think about t-shirt printing. It's the traditional t-shirt printing method in which each color in a design is separated out and burned to individual fine-mesh screens. Ink is then transferred to the shirt through the screen. Teams, organizations, and businesses usually opt for screen printing because it's extremely cost-effective for printing large custom apparel orders.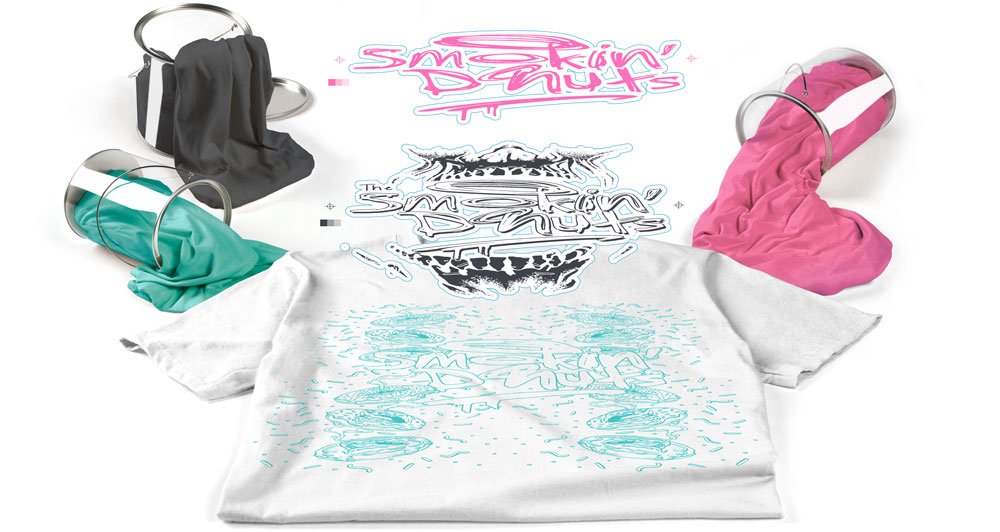 How does it work?
The first thing we do is separate out the colors in your logo or design using graphic software. A mesh stencil (screen) is then created for each color in the design (keep that in mind when ordering screen prints because each color adds to the cost). To create the stencil, we begin by coating the fine mesh screen with an emulsion. Once dried, we "burn" the artwork into the screen by exposing it to a bright light. We now have a screen for each color in the design which are then used as stencils for printing onto the product.

Now that we have our screens we need our ink. Similar to what you'd see in a paint store, ink is mixed for each color in the design. Screen printing allows for much more exact color matching than other print methods. Ink is placed on its appropriate screen and then we squeegee ink through the mesh screen onto the shirt. The colors are layered on top of one another to create the final design. The final step involves running your shirt through a large dryer to "cure" the ink and prevent it from washing out.

Why choose screen printing?
Screen printing is the perfect print method for large orders, unique products, prints requiring vibrant or specialty inks, or color matching specific Pantone values. Screen printing has fewer limitations as to what products and materials can be printed on. The fast run times can make it a very economical option for large orders. However, the labor intensive setup can make it expensive for small runs.

Digital Printing
Small Runs, Full Color Photos, Quick Turnaround
Digital printing involves printing a digital image directly onto the shirt or product. It is a newer technology that functions similar to your home inkjet printer. Special CMYK inks are mixed to create the colors in your design. Because of this, there is no limitation to the number of colors in your design. This makes digital printing a great option for printing photographs and other intricate artwork.
The cost per print is higher than traditional screen printing. However, by avoiding the high setup costs of screen printing, digital printing is much more cost effective for smaller orders (or even a single shirt).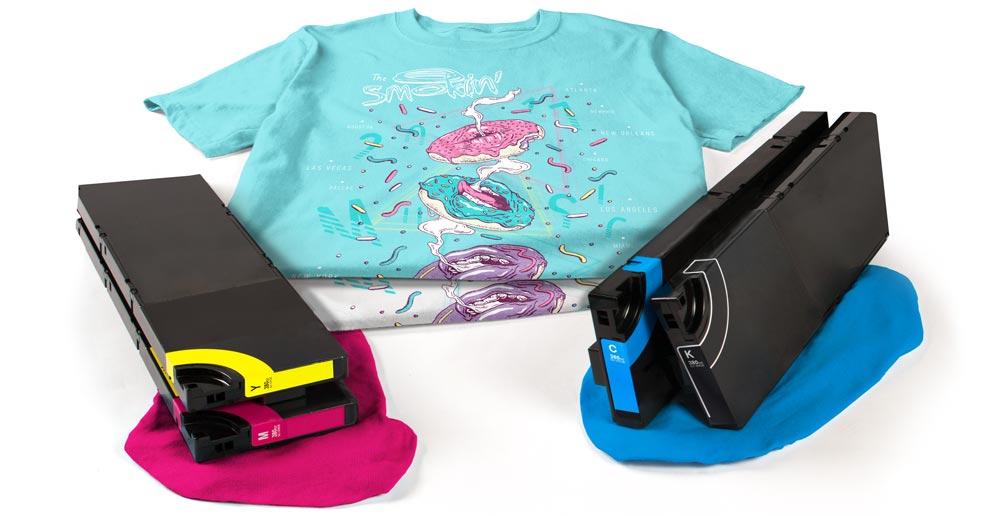 How does it work?
The t-shirt is loaded into an oversized "inkjet" printer. A combination of white and CMYK inks are laid onto the shirt to create the design. Once the print has finished, the shirt is cured using heat to prevent the design from washing out.


Digital printing is perfect for smaller quantities, higher detail, and quick turnaround times.
Embroidery
Embroidery is the process of sewing a design or logo onto a product with thread. It is typically used to add logos or designs to polos, jackets, and hats.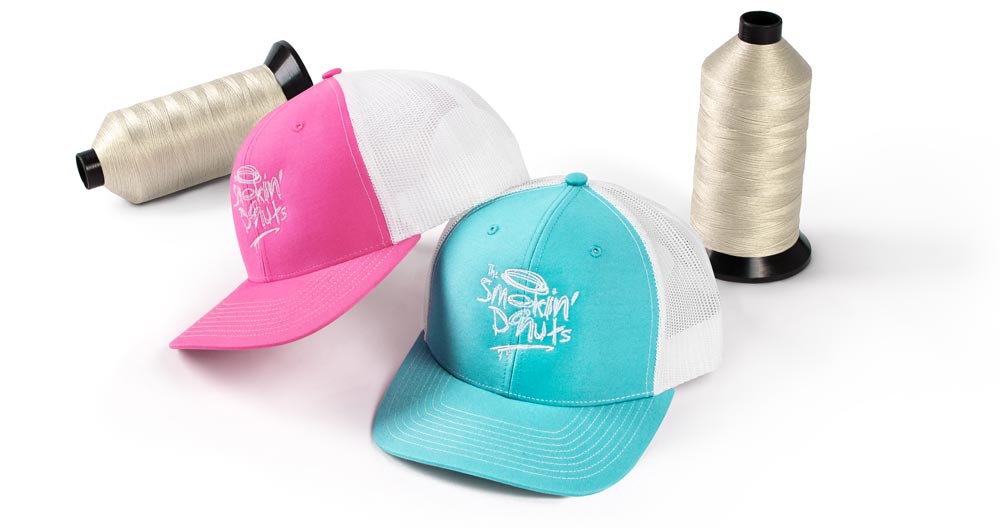 How does it work?
Embroidery is an age-old process of weaving a design onto fabric using a thread and needle. Today, instead of someone actually sewing a design by hand, a digital file is created that tells a machine how and where to put each stitch. Embroidery works best with simple, low color count logos or artwork. Photographs and artwork with fine detail or small lettering usually can not be embroidered. We'll be sure to contact you if this is the case and recommend ways we can alter your design or suggest other alternatives.

After we receive your order and review your artwork, the first step in the process is to "digitize" your design. This just means we are creating a digital file that contains instructions on how to stitch your artwork. Once digitized, the file is send to the embroidery machine and the design will be sewn out onto the product. Embroidered logos generally use between 5,000 - 10,000 stitches to create your design. Very intricate indeed!

Digitizing your logo is a time consuming process so embroidery is more economical for larger orders.