Custom
T-Shirts
Create your own t-shirts, tanks, hoodies and more in our online design studio.
Start Designing Now
Find A Product
Browse our catalog of hundreds of apparel styles and colors.
How It Works
Create your own shirts and more in our online design studio.
Design Online

We've made it super easy to create your custom shirts with our Design Studio. Choose from thousands of original clipart and fonts or upload your own images.

Expertly Printed

Once you've designed your shirt you can leave the rest to us. We're experts at our trade and stand behind each and every shirt that leaves our facility.

Delivered To You

You've got too much to do to be worried about your t-shirts. We ship them directly to your door so you can use that time elsewhere.
Get Started
Our Services
Learn about our different print and decoration methods from traditional screen printing to state-of-the-art digital printing.
Screen Printing

Volume discounts
Perfect for group orders

Learn More

Digital Printing

No minimums
Super fast turnaround

Learn More

Embroidery

Polos and hats
Perfect for businesses

Learn More
Why Us
T-Shirt Experts

In 2005, we set out to change the way custom t-shirts were done. Today, we've perfected our process and are printing millions of shirts a year - each custom designed by you.

Amazing Service

Expect awesome service. Whether we're printing custom tees, answering design questions or helping find shirts within your budget, our goal is to make you happy. Simple as that.

Unbelievably Fast

Just because our products are custom printed, we don't think you should wait weeks to get your order. In stock digital prints are out the door within 24 hours!

Our Promise

Customize with confidence, knowing the t-shirt you design will be the one that arrives on your doorstep. If it's not absolutely perfect, we'll make it right.
Original Artwork
We have some super talented artists working at UberPrints. They have designed for everything from cell phone covers, to tattoos, to internationally famous punk bands, and now they are designing for you! Most of the art pieces that you can find in our studio are original and hand-drawn, so you will only see them on our site.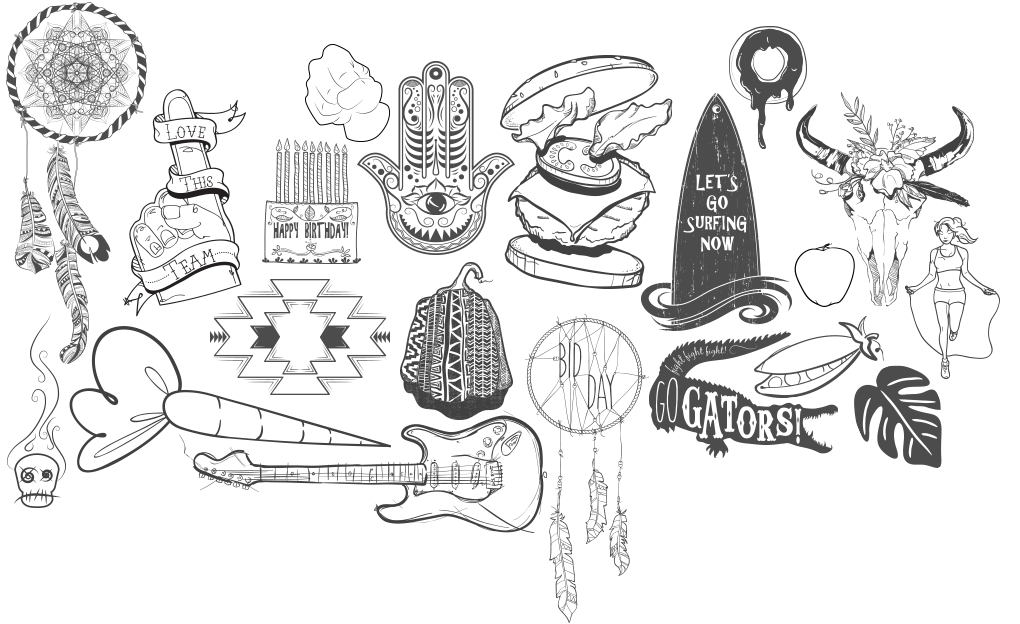 Customer Feedback
View More Reviews
You guys are great! I actually ordered the same type of shirt with the same graphic on it and HATED IT! My sister recommended I try you and I LOVED IT! The product was perfect and I received it quicker than I expected. There is no doubt I will use you over and over again. I have deleted the other company from my "favorites" and I'm telling everyone I know about Uberprints! Thank you thank you thank you!

Angela L | Martinez, CA

I did speak with one of your customer service representatives over the phone and she was very nice and very helpful. She did not make me feel like my questions were not worth asking. She went out of her way to answer any question that I had. I would do business with you again just for that alone, its seems rare that you speak with a CSR that actually wants to help a customer. Thank you, Colleen.

Colleen A | Milton, FL
Need Help?
Have questions about an order?
We're here to help.
1-866-440-8237

Hours

Weekdays 9am - 8pm ET

Weekends 9am - 5pm ET