No Minimum Custom T-Shirts
About Digital Printing
Digital printing is perfect for smaller quantities, higher detail, and quick turnaround times.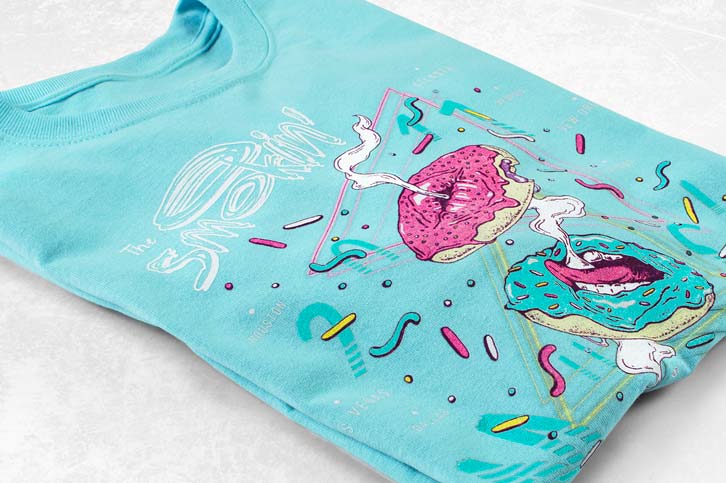 No Minimum Shirt Printing

Need one shirt or maybe just a couple? No problem. With digital printing, you can order even a single custom shirt.

Digital printing allows us to take your design straight from the computer to the t-shirt. This state-of-the-art technology uses the same idea your at-home inkjet printer uses to create millions of colors with just four CMYK inks. Because of this, there is no limitation to the number of colors in your design making digital printing a great option for photographs and other intricate artwork. Most importantly, the reduced prep time allows us to offer custom t-shirts with no minimum order quantity and the fastest turnaround times out there.
Learn More About Digital Printing
How To Make A Single Custom T-Shirt
We make it super easy to create and order your custom shirt.
Choose a Product

Get started by browsing the product catalog with our no minimum filter turned on. These products are available for digital printing - meaning there's no need to worry about the number of colors in your design or a minimum order quantity.

Customize

Customize your t-shirts in our design studio. Choose from thousands of clipart pieces or browse our design templates to help you get started. With digital printing, there is no limit to the number of colors - so have fun with it!

Checkout

Order your t-shirt online within minutes. Our customer service team is available 7 days a week to answer any questions you may have regarding products, designing, or ordering. Don't hesitate to call.

Relax

Sit back and relax. No minimum also comes with a crazy-fast turnaround. With your order in our hands, you can be confident that exactly what you design arrives on your doorstep.
Start Designing
How We Do It
We want more than to clutter your closet with another generic shirt, we want to deliver the tools and advice for phenomenal custom t-shirts. Shirts you and your group love and re-wear for years. So how do we do it? Our attention to detail and use of the latest technology all backed by incredible service.
Review Process

Every order begins with a detailed inspection by our customer service team. . If necessary, issues like image quality and subtle prints are immediately resolved before moving forward. You'll be contacted quickly with a solution so we can keep your order on track and deliver exactly what you want.

Top Quality Printing

Once your order has been approved, we begin the customization process. Using the latest technology and an eye for quality, our skilled production team judges every print against the highest standards.

Incredible Service

We pride ourselves on exceeding expectations. Our customer service team is eager to answer questions or resolve any issue you may have with your order. Give us a call - there's almost nothing we can't fix, even if it means getting you a replacement ASAP.
Get Started
Fast Custom T-Shirts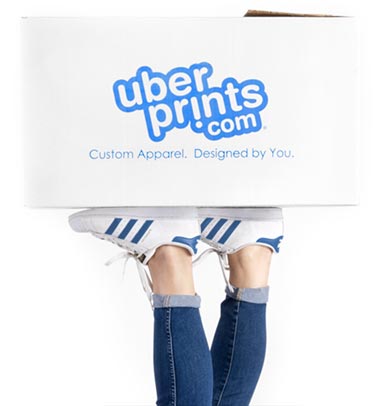 T-Shirts Delivered To Your Door

Another benefit of ordering no minimum custom t-shirts is their speedy delivery. Our digital prints generally ship out of our warehouse within 24 hours. Yep - you read that right - custom t-shirts printed and shipped in under 24 hours.
Read About Our Shipping Methods