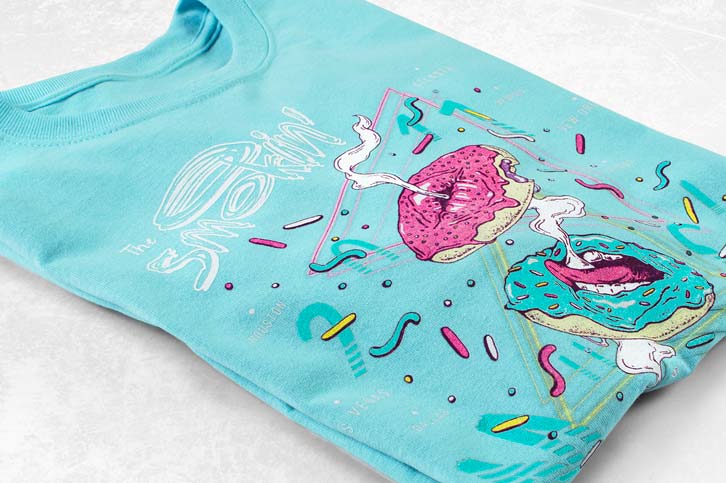 No Minimum Shirt Printing

Need one shirt or maybe just a couple? No problem. With digital printing, you can order even a single custom shirt.

Digital printing allows us to take your design straight from the computer to the t-shirt. This state-of-the-art technology uses the same idea your at-home inkjet printer uses to create millions of colors with just four CMYK inks. Because of this, there is no limitation to the number of colors in your design making digital printing a great option for photographs and other intricate artwork. Most importantly, the reduced prep time allows us to offer custom t-shirts with no minimum order quantity and the fastest turnaround times out there.
Learn More About Digital Printing